Monday 9th of May 2022 | Hamilton Amateur Astronomers
This post is more than 60 days old and may no longer be the most up-to-date content. For event related posts, please check for a newer article to avoid confusion on times and locations.
Join us on Friday, May 13, starting at 7:30 PM EDT, as we welcome Montreal RASC amateur astronomer Karim Jaffer will give a presentation on "Two-Eyed Seeing and the Indigenous Perspective".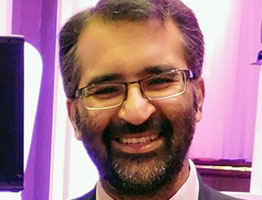 Karim has been the Public Events Coordinator for the RASC Montreal Centre since 2016, helping re-establish the I.K.Williamson Astronomy Library and coordinating both public events and outreach activities throughout the Montreal area, cultivating partnerships with the Rio Tinto Alcan Planetarium, the Institute for Research on Exoplanets (iREx), the Cosmodome, AstroRadio.Earth, Student Astronomy clubs from other post-secondary institutions, and many local amateur astronomy groups. Karim is a member of the RASC National Education and Public Outreach Committee, an Explore Alliance Ambassador, and has recently joined the Lowbrows Astronomical Society and the Astronomical League.
Of course, we will also have an instalment of The Sky This Month, with Matthew Mannering to guide us through the May night sky.
And as always we will have "door prizes" to virtually hand out for club members!
This will be an online Zoom meeting and all members are invited to join in and enjoy the presentations. New this month you can view it on our Facebook channel here or watch it at a later date on our YouTube channel here.
We hope to "see" you there!
Photo credit: John Gauvreau