Monday 9th of May 2022 | Hamilton Amateur Astronomers
Join us on Friday, May 13, starting at 7:30 PM EDT, as we welcome Montreal RASC amateur astronomer Karim Jaffer will give a presentation on "Two-Eyed Seeing and the Indigenous Perspective".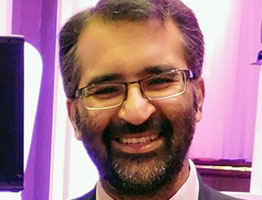 Karim has been the Public Events Coordinator for the RASC Montreal Centre since 2016, helping re-establish the I.K.Williamson Astronomy Library and coordinating both public events and outreach activities throughout the Montreal area, cultivating partnerships with the Rio Tinto Alcan Planetarium, the Institute for Research on Exoplanets (iREx), the Cosmodome, AstroRadio.Earth, Student Astronomy clubs from other post-secondary institutions, and many local amateur astronomy groups. Karim is a member of the RASC National Education and Public Outreach Committee, an Explore Alliance Ambassador, and has recently joined the Lowbrows Astronomical Society and the Astronomical League.
Continue Reading